I haven't done all kinds of granular analysis on credit card rewards programs, so this could very well be a rather pedestrian deal. But compared to the other options within Capital One's program, the "redeem rewards for travel I've already purchased" struck me as a good deal in general and definitely a good deal for me personally.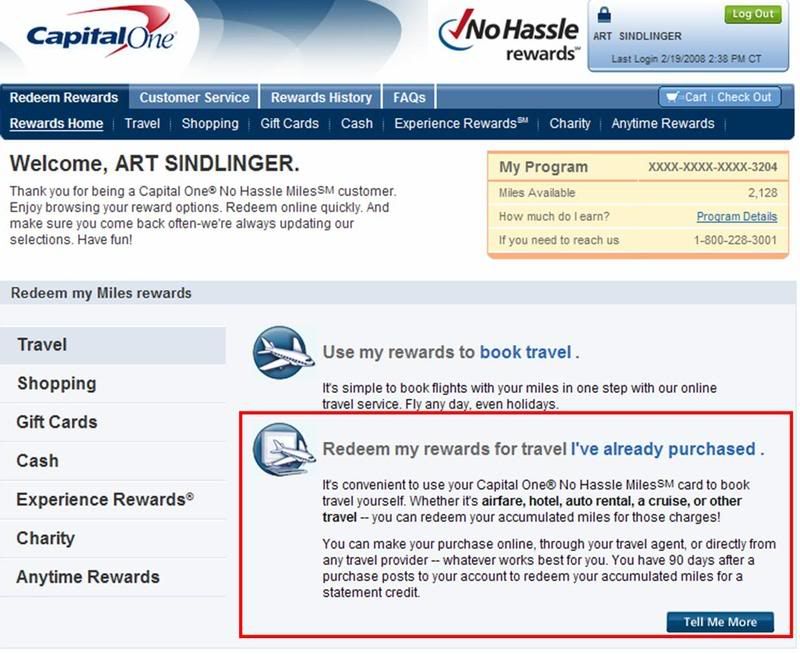 It has its limitations, no question. First, you have only a 90 day window after the transaction where you can redeem miles to credit out that purchase. Next, and a little more annoying, you cannot bundle multiple purchases together, so the degree of value you get from this option depends on having individual travel related purchases that align really well with their redemption parameters. i.e. if you have a travel purchase for exactly $350, you use the same amount of miles to get that credited off your bill as you would for a purchase of $150.01.

See below for the breakdown:
Click image to view larger size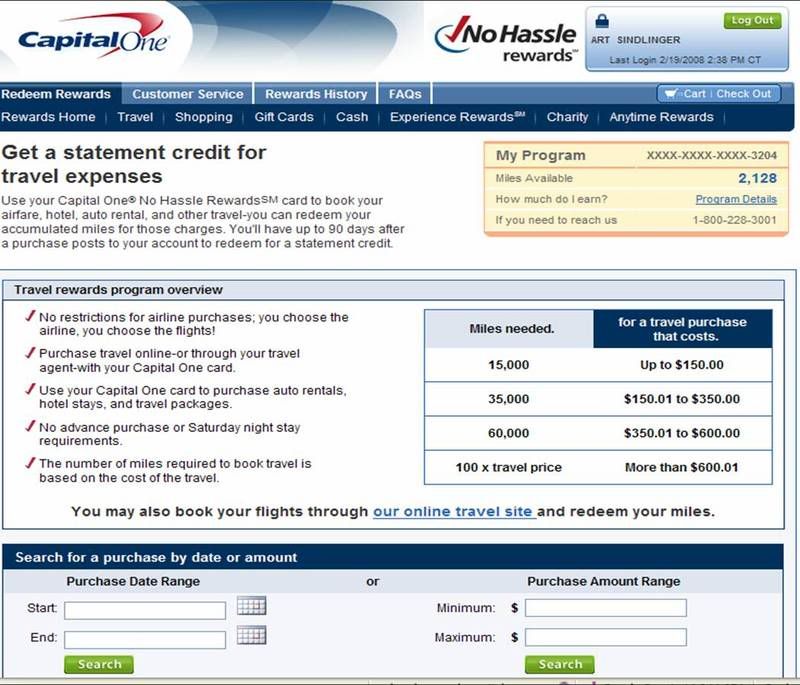 Fortunately for me, I had purchases that aligned decently with their parameters. For 50,000 miles I was able to credit out $370 in travel charges. If I had elected to go the cash credit or gift card route, 50,000 miles would have gotten me $250. So this yielded nearly 50% more value this time around.

I originally applied for a Capital One card because of their policy regarding international transaction charges. Specifically, they don't hit you with extra fees like some cards do. Between that and this favorable stance toward miles credits on travel related charges, this is turning out to be a handy little card.